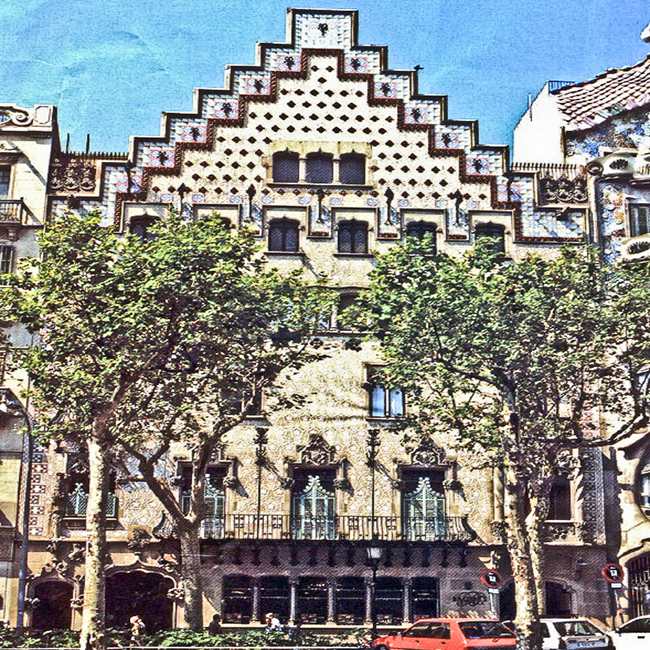 09 May

Designs and Art nouveau colours

A good part of the atmospheric charm of Barcelona is due to the originality of the Art Nouveau architecture: observing the colours of the Casa Batlló depending on the period of the year or the daytime evokes an indescribable artistic feeling.

This thematic tour includes comments about the most prestigious architects of the time—Puig i Cadafalch, Domènech i Montaner and Gaudí— and a tour around the most representative modernist façades, such as the Casa Milà, Casa Batlló and the Sagrada Familia. Moreover, you will have the chance to admire thoroughly the open spaces and enjoy a walk around Park Güell. Likewise, the guide will speak about the layout of Cerdà's Eixample, a unique urban planning with brilliant solutions.

Accessibility: Medium. Accessible with some dificulties.