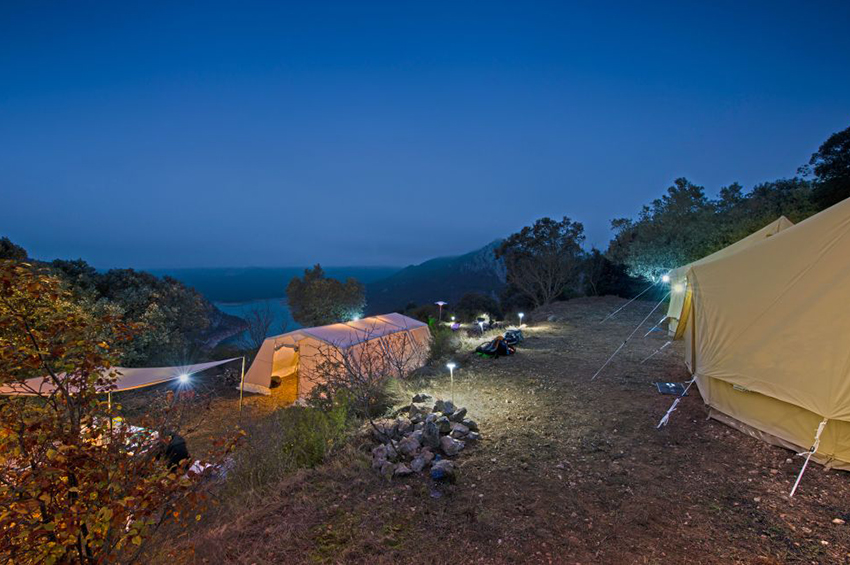 18 Jul

The Magical Inland Landscapes

Posted at 15:17h

in

Tours
Surprising calm water kayak route leading us into solitude to discover the least known and most spectacular landscapes in Catalonia.
Climbing a Vía Ferrata with a very airy ascent, suitable for everyone, with unforgettable views.
Unique walking route along the amazing path carved into the rock of Mont-rebei gorge.
Enjoy a night in an exclusive mountain camp under a starry sky with Starlight quality certification for landscapes, biodiversity and night skies.
Savour the variety of the flavours and products of traditional Catalan cuisine in unique landscape.
Two full days of adventure in one of the least known and most spectacular places in Catalonia: the Mont-rebei gorge in the Pyrenean foothills, the natural frontier between Catalonia and Huesca. On the first day you paddle up Canelles reservoir in a kayak from north to south towards the River Noguera Ribagorçana. From the water you will enjoy one of the most wonderful views of this landscape, a little-known natural marvel. You disembark at the foot of the Via Ferrata and climb up it to the camp, safely enjoying an exciting climb.
and mountain walking technique.
You sleep in an isolated mountain camp, far from any population centre. It is exclusively for the group and equipped with all basic services. The camp, equipped with all the comforts and conveniences you need, has a great human team: the cook, who will prepare dinner with a local flavour, and an accompanying guide, who will make sure your stay is a unique, unforgettable experience.
After a magnificent sunset, you will enjoy an extraordinary view of the night sky. Together with Unesco collaboration, Starlight certification recognises the quality of the sky, the biodiversity and the night-time landscapes of the area.
The next day, you follow a walking route that runs along the unusual Mont-rebei gorge on a path carved into the rock a few dozen metres above the river, which will impress even the most adventurous visitor.
The product can be adapted to the customer's needs.